Bohemian Strings performing for British Embassy Dublin
2014: We were truly honoured to provide music at the British Embassy Dublin Summer Party 2014. The best part of the evening was sing-along with our string quartet. The renditions (chosen by the Ambassador Dominick Chilcott) of "Sweet Dreams" by Eurythmics and "Danny Boy" hit the spot.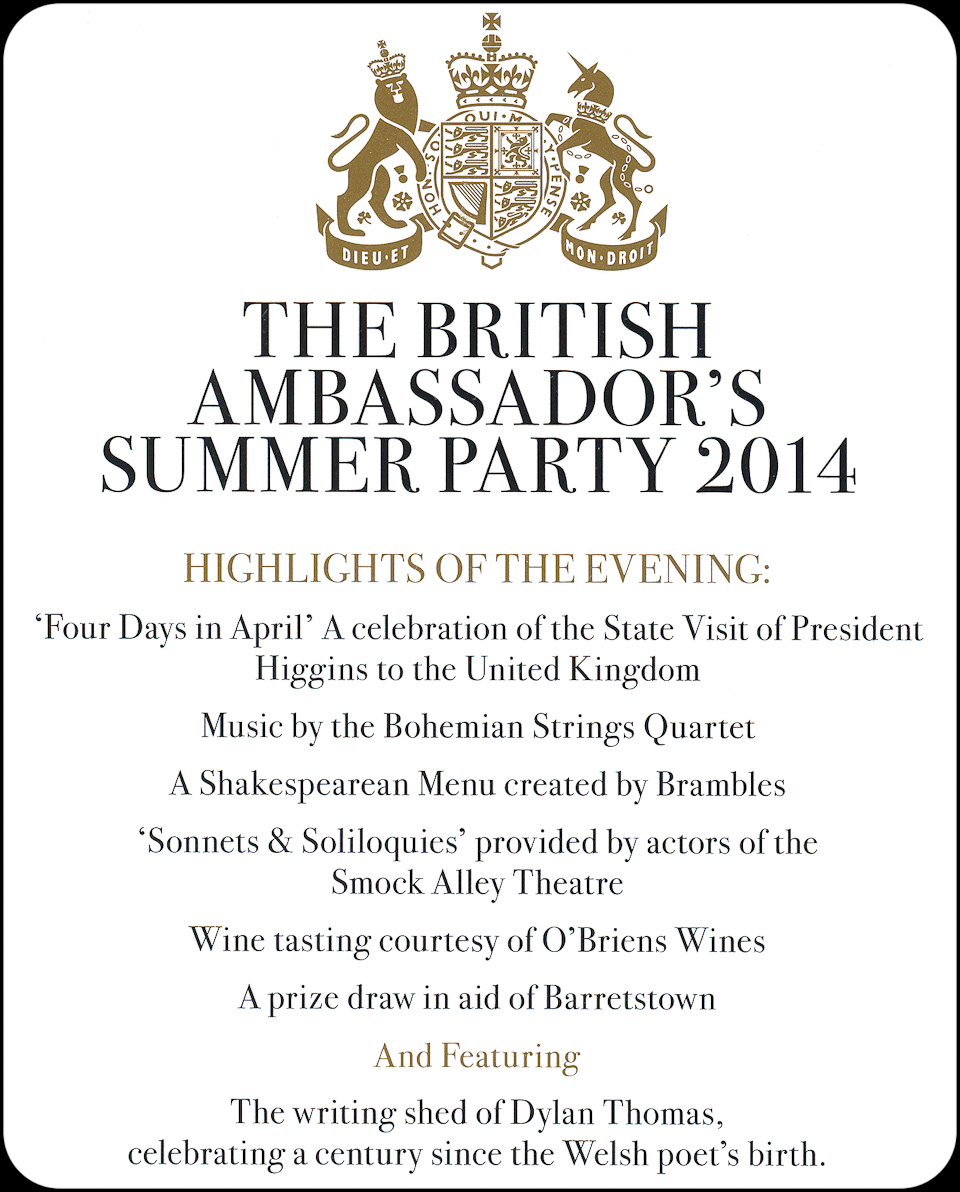 2012: We feel privileged to have been chosen for a high profile British Embassy event to perform our string quartet arrangements of Irish and British National Anthems.
Music requests included selection of themes from musicals such as "King and I", "My Fair Lady", "Phantom of the Opera"; classical Handel's Water Music; our contemporary string arrangements of The Beatles, Eurythmics, Queen, David Bowie and others proved very popular again.